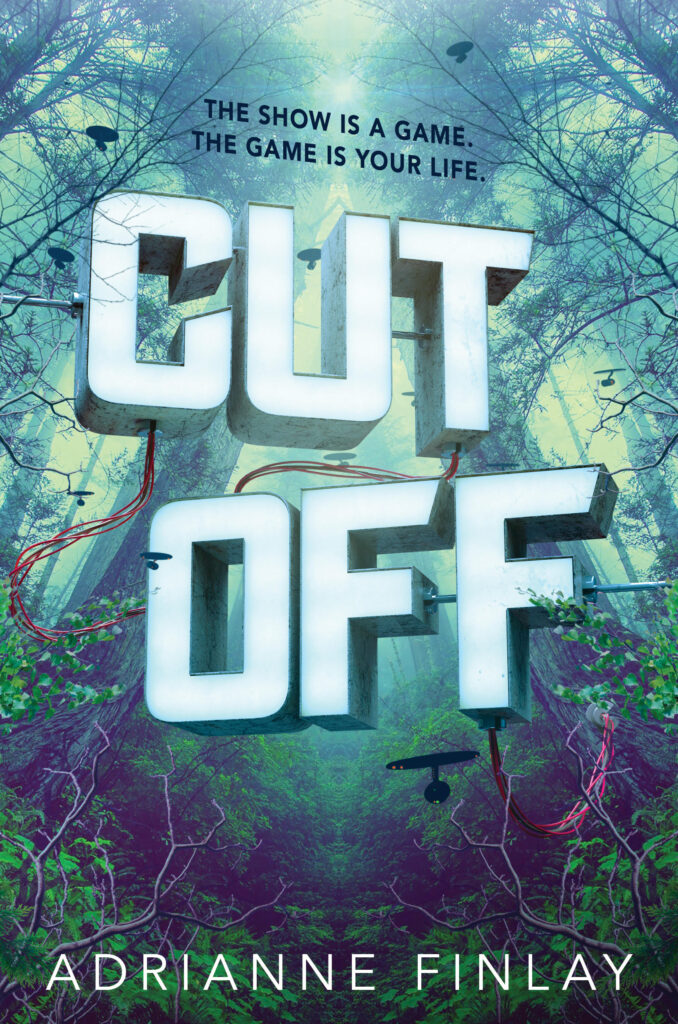 Cut Off
Warcross meets Lost in this haunting young adult sci-fi thriller in which teens compete to survive in the wilderness for one million dollars on a new virtual reality show. When something goes horribly wrong and the contestants realize no one is coming to save them, they must question their very reality—and how much of the game is really for show.
Each contestant has their own reasons—and their own secrets—for joining the new virtual reality show CUT/OFF that places a group of teenagers alone in the wilderness. It's a simple premise: whoever lasts the longest without "tapping out" wins a cash prize. Not only that, new software creates a totally unprecedented television experience, allowing viewers to touch, see, and live everything along with the contestants. But what happens when "tapping out" doesn't work and no one comes to save you? What happens when the whole world seemingly disappears while you're stranded in the wild? Four teenagers must confront their greatest fears, their deepest secrets, and one another when they discover they are truly cut off from reality. Sci-fi, mystery, and romance converge in this high-stakes, fast-paced read that will leave you guessing to the very last moment.
"Readers will appreciate the narrative range in this book as it echoes survivalist themes while mixing in tropes common to horror and romance. The plot delivers a number of satisfying twists while slowly revealing the motivations of the main characters….A genre-bending story that engages with themes of anxiety and trauma in imaginative ways. Recommended for readers who enjoy thrillers with elements of horror and romance." —School Library Journal

"The novel's characters—particularly Cam and River—are sturdy and distinctive enough to keep readers persuaded as the story line builds from sly commentary on reality television to trippy exploration of reality's very nature."—Publishers Weekly 
Hardcover: 384 pages
Publisher: HMH Books for Young Readers (August 11, 2020)
Language: English
ISBN-10: 0358006457
ISBN-13: 978-0358006459
Pre-order your copy now!
---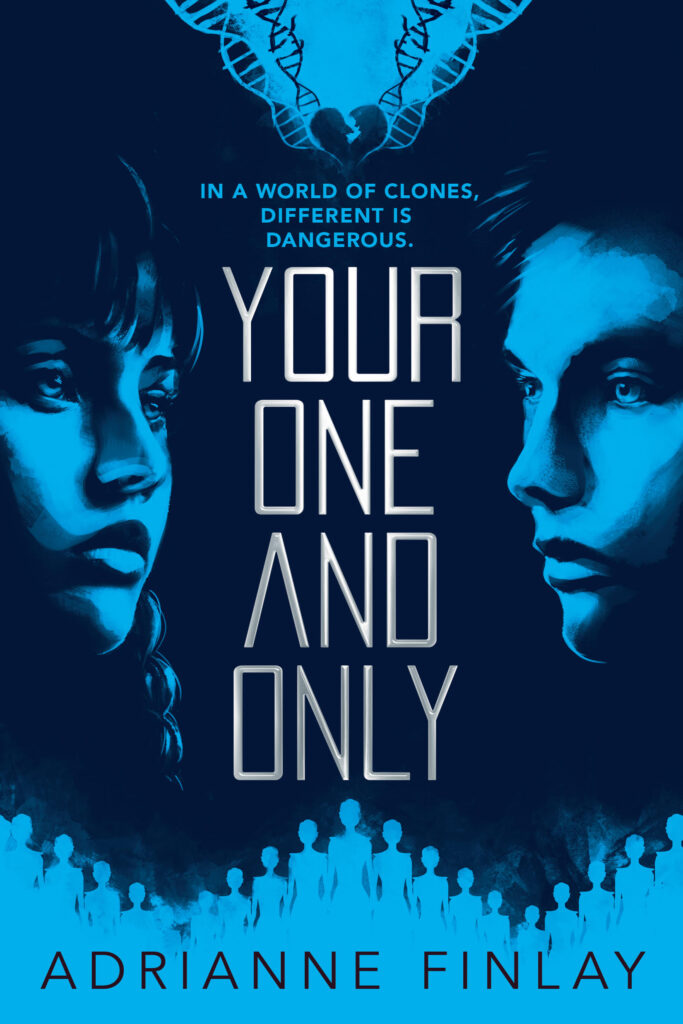 Jack is a walking fossil. The only human among a sea of clones. It's been hundreds of years since humanity died off in the slow plague, leaving the clones behind to carry on human existence. Over time they've perfected their genes, moving further away from the imperfections of humanity. But if they really are perfect, why did they create Jack?

While Jack longs for acceptance, Althea-310 struggles with the feeling that she's different from her sisters. Her fascination with Jack doesn't help. As Althea and Jack's connection grows stronger, so does the threat to their lives. What will happen if they do the unthinkable and fall in love?
Editorial Reviews
Review
"A world without disease, strife and, war. Perfect, right? But what if it's also missing its heart? We fell for Jack and Althea's romance, which is made to order for fans of The Giver, Delirium and Warm Bodies, because woven into this fast-paced and romantic sci-fi is a thoughtful look at what it really means to be human."—Justine Magazine

"…Finlay has created a thought-provoking tale that explores conformity, individuality, and what it means to be human…With imaginative, vivid world building, this should appeal to fans of Lauren Oliver's Replica (2016)."  —Booklist

★ "Like the works of Ursula K. LeGuin, inside this lyrically written, suspenseful tale is a deeply humane thematic core."—Kirkus Reviews, starred Review

"Readers will feel fully immersed in this new reality. A great choice for lovers of postapocalyptic story lines." –School Library Journal

"Haunting, moving and provocative, Your One & Only asks questions that will linger after you're finished reading—Adrianne Finlay is a debut to watch."
—Amie Kaufman, New York Times bestselling co-author of Illuminae and These Broken Stars 

"This is such a fascinating, clever story, with characters I truly grew to love and a plot that never stopped moving! As soon as I started reading, I found myself turning pages furiously, so excited to see what would happen next. A truly original and inventive story for my fellow lovers of sci-fi."
—S.J. Kincaid, New York Times bestselling author of The Diabolic

"Fans of Kiera Cass's series, The Selection, will enjoy watching Jack and Althea-310's relationship grow into a love only humans could experience."—VOYA
Kirkus Best YA Science Fiction of 2018 Pick
Kirkus Best Young Adult Books of 2018 Pick
Hal Clement Notable Young adult book LITA Children's and Young Adult Science Fiction Notables Pick
Paperback: 320 pages
Publisher: HMH Books for Young Readers; Reprint edition (July 30, 2019)
Language: English
ISBN-10: 1328595889
ISBN-13: 978-1328595881